Grooming: Where Dogs Come to Look Good!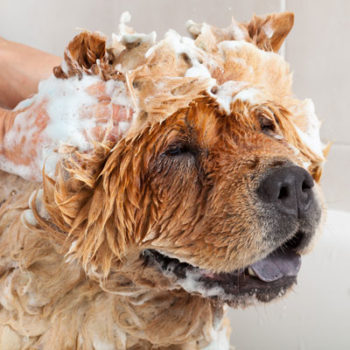 WE ARE NOW FULLY BOOKED FOR GROOMING FOR THE REMAINDER OF 2023!
WE REOPEN FOR GROOMING ON THE 8TH OF JANUARY 2024 AND ARE TAKING BOOKINGS FROM THIS DATE FORWARDS!
Caring for your dog's coat is important to us as we believe a well-cared for dog is a happy dog!
Our Groomer (Tayla) is happy to share her knowledge as well as give practical advice on brushing, drying, maintaining the coat and the best equipment to buy for grooming your dog.
Tayla uses professional, quality equipment which is carefully maintained, sterilised, and cleaned. We take a real interest in getting puppies started the right way in life, including grooming.  We encourage puppy owners to book their fur baby for a day with us to desensitise them to the various grooming equipment they may be exposed to, as well as our environment.  It's also a great way for them to get used to being handled by different people. We groom all breeds and all ages, long haired and short haired.
Regular grooming is important when maintaining a healthy, knot free coat.  So let us help you keep your dog's coat looking good!
We are the specialists in grooming ALL types of Spitz breeds and we are the only groomers in Wellington that line groom, which is the correct way to groom the Spitz double coat.
Please also be aware that we DO NOT shave double coated dogs as it is detrimental to their coats and their natural cooling system.
We recommend our clients pre-book their grooms for the year. 
PAYMENT:
–  Payment is required on the day your dog is groomed (unless prior arrangements have been made).  All accounts not paid within 7 days of issue will incur interest at 2.5% per month calculated on a daily basis.  You agree to pay to us for any collection costs, agency commission fees, full legal expenses and any other legal expenses incurred by us in attempting to recover payment from you.  By booking into any of our services you are automatically accepting our payment terms and conditions.
– We will email the invoice straight after your dog's groom is completed.
– Payment can be arranged by eftpos (including credit card) or internet banking.  We do not offer refunds. 
PLEASE NOTE:
– A copy of your dog's vaccination certificate, vet details and an emergency contact, is required at the initial booking.
– For grooming we will need your fur baby at our Canine Complex by 9am.  Our lovely receptionists will give you a call when your dog is ready to be collected.
– If you prefer your dog to have a full day's experience then you are welcome to book your dog in for daycare before being groomed.  Please be aware this will incur an additional cost.
–We offer a pick up and drop off service with our K9 shuttle.  With this, your dog will attend the daycare as part of the all day experience.  This also incurs an additional cost.
– Please give us plenty of notice if you wish to cancel your dog's appointment as this allows us to fit in any late bookings.