Due to the outbreak of COVID19 we have postponed ALL classes until further notice! 
We are working very quickly to getting our class material on line, so you won't miss out on this critical time of learning with your puppy! 
In the meantime, we are offering private consultations through Skype!  See our home training page for further information! 
The best start for your puppy!
Our puppy preschool is a fun place for puppies 8 – 16 weeks to play and learn. We run classes at Lower Hutt and Karori.
Your puppy doesn't have to be fully vaccinated but we do recommend you carry your puppy from the car into the building.
Your puppy will also have plenty of FUN playing with other puppies of similar age and size in a safe, indoor environment.
We will also teach you about pack heirarchy and how you can become the leader of the pack, while still enjoying cuddling and playing with your puppy anytime you choose.
This will enhance your bond with your puppy right from the start. You will be amazed at the difference in your puppy after just 4 weeks of training.
We encourage the whole family to come to our puppy preschool to get involved in the training so your puppy receives consistency in its training.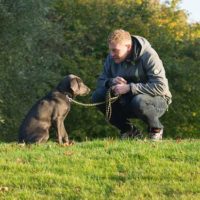 Toilet training
Mouthing & biting
Sleeping arrangements
Feeding & Nutrition
Lead walking
Exercise
Grooming
Car safety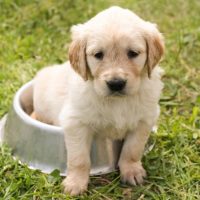 Your puppy will learn to:
Sit
Down
Heel
Be calm
Stay
Come
Perform a trick
Be well handled
All training courses and packages MUST be paid upon booking and are non refundable.  All services within the package deals MUST be used within 6 months of purchase.
See below for your closest location and class date
1x Puppy Preschool Course
1x Basic Obedience Course
1x Puppy Home Visit (1 hour)
1x Daycare – Play & Train
Puppy Pre-School: Class Locations & Dates
Click on your preferred Location for more information.
Held at: Canine Solutions Complex, 63 Port Rd, Seaview
Next course starts: Postponed until further notice due to Covid-19
Held at: Canine Solutions Complex, 63 Port Rd, Seaview
Next course starts: Postponed until further notice due to Covid-19
Held at: Karori West Normal School, Allington Rd, Karori
Next course starts: Postponed until further notice due to Covid-19
Have any questions? Call us now! (04) 977 1110